Volunteers came from the Chinese Bible Church of Greater Boston, Hancock, and Grace Chapel.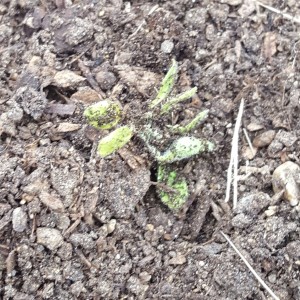 Can you see the first stalks of asparagus? It won't be long before they are harvestable. I wonder how much later we see the evidence of the cool weather crops (peas, greens, etc.) that were planted by Tuesday's crew.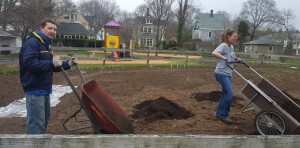 If you haul enough manure you don't need a coat to stay warm!   Friends from Grace Chapel help feed the soil.